Our fleet is the most modern DAF trucks, which are characterized by reliability, durability and high efficiency, and – which is of special importance to us – high driver safety and extraordinary comfort both during driving and resting.
Care for the natural environment is a constant attitude for us, not an incident. We choose the fleet according to low
CO 2 emissions in accordance with EURO 6 standards, minimizing the negative impact of transport on the environment.
In our fleet we have DAF Model XF tractors, which won the title of "International Truck of the Year 2018"
they were described by the jury as the leading truck in terms of efficiency
transport. This is the most prestigious prize awarded in the trucking industry
in Europe.
Our entire fleet has a GPS satellite monitoring system, thanks to which 24 / h we know where
there are our cars as well as your goods.
We have the necessary permits and operate safely, in accordance with applicable regulations.
Trust us and the DAF brand.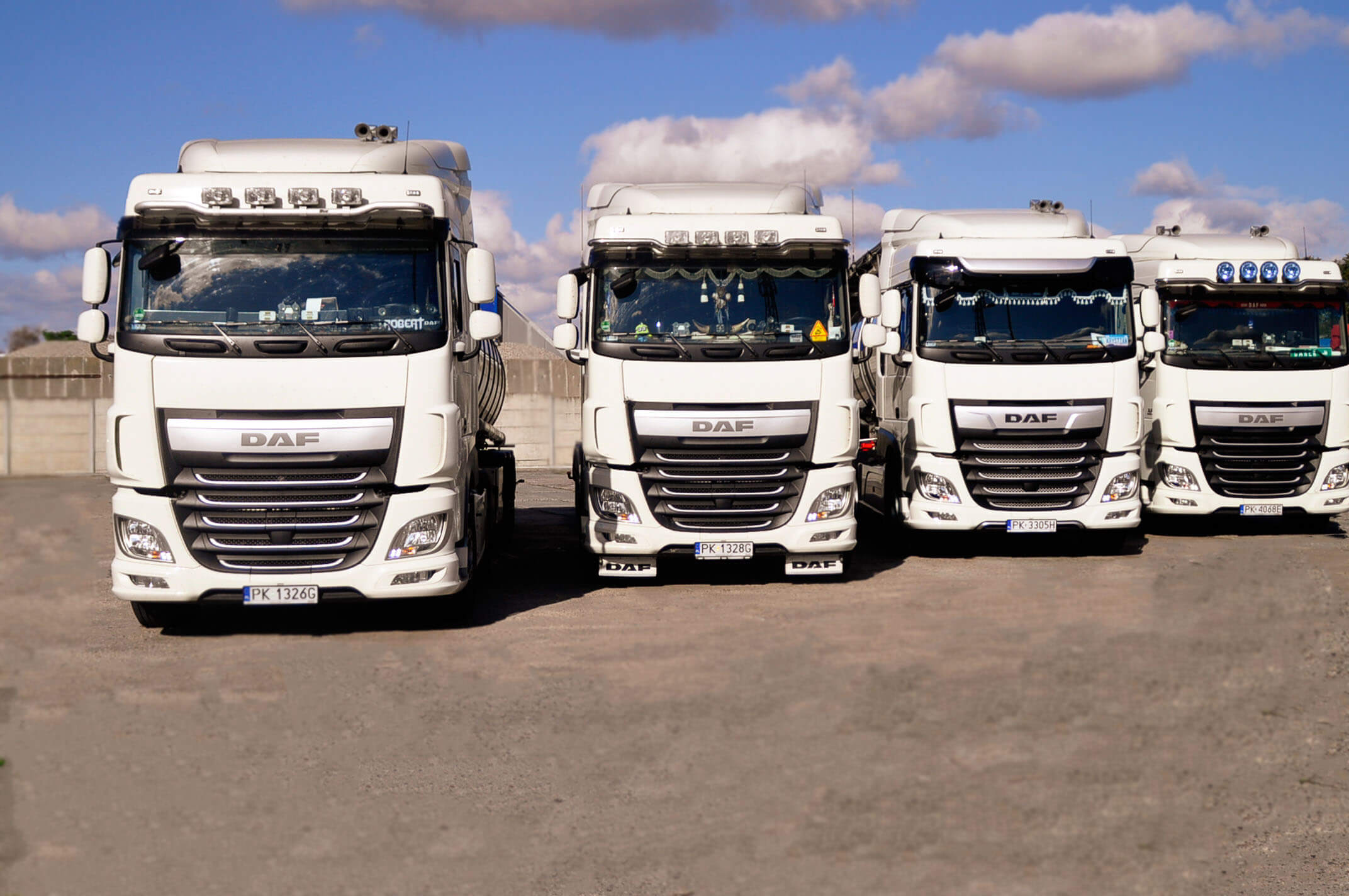 The Feldbinder company is a reliable partner with many years of construction experience and one of
the largest European producers of special purpose vehicles. Cooperation of our company with
Such an experienced constructor translates into measurable benefits for our clients.
We transport food and neutral liquids to meet the highest requirements
service provision.
Our tanks are equipped with:
– thermal insulation,
– the possibility of independent unloading,
– two independent heating systems,
– sterile filters,
– thermometers.
All our cisterns are 3-chamber with a capacity of 31000l (10500l / 6000l / 14500l).
Tanks cleaning is a particularly important element in the process of transporting food products, that's why
we make them in specialized and certified tank cleaning stations associated in the European Federation
Cisterns – EFTCO.